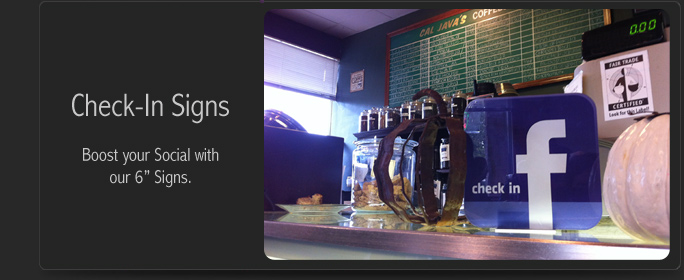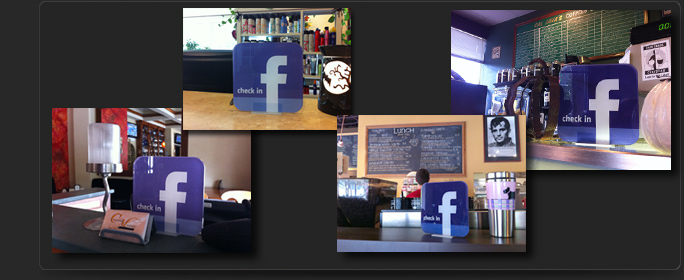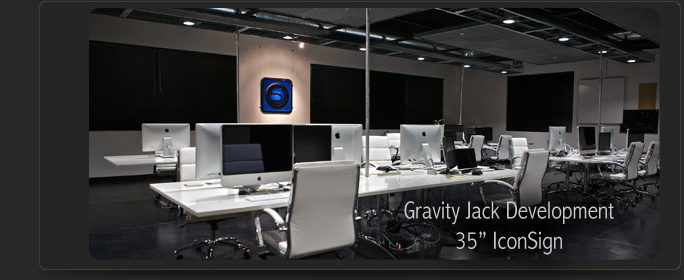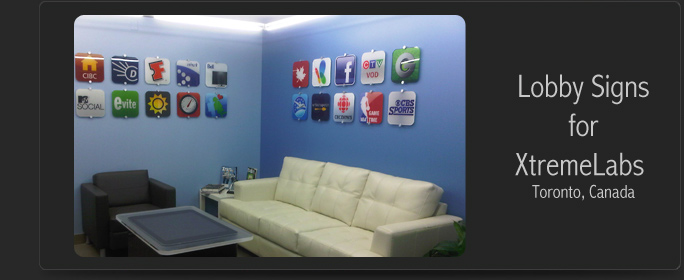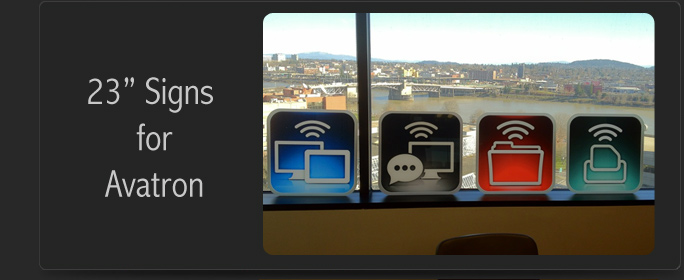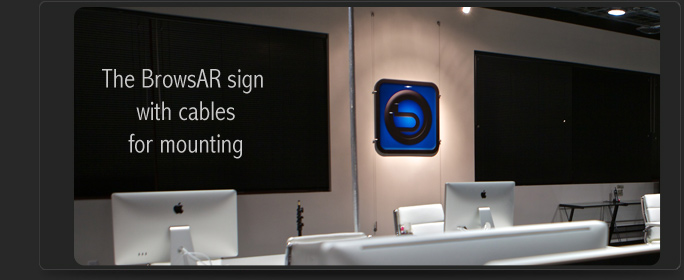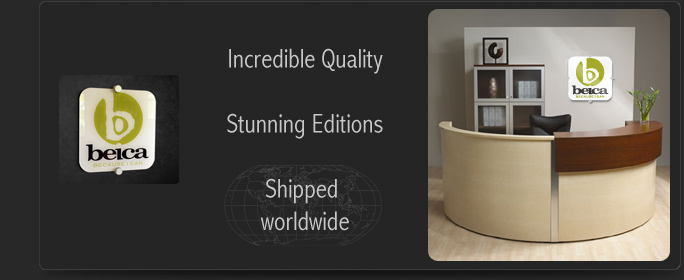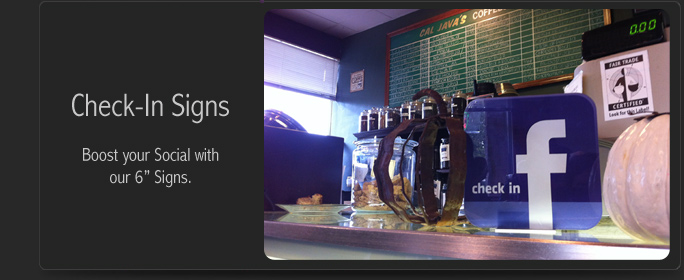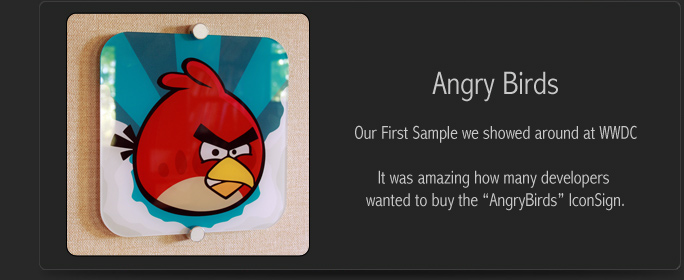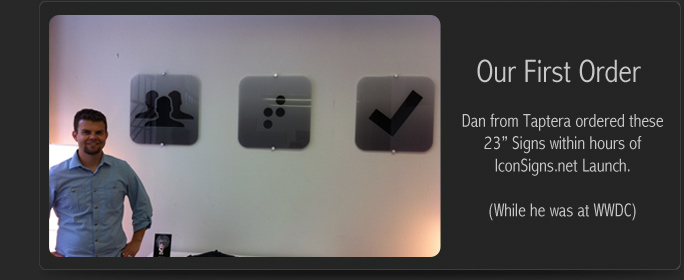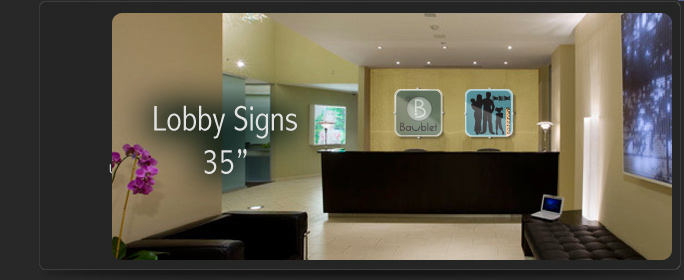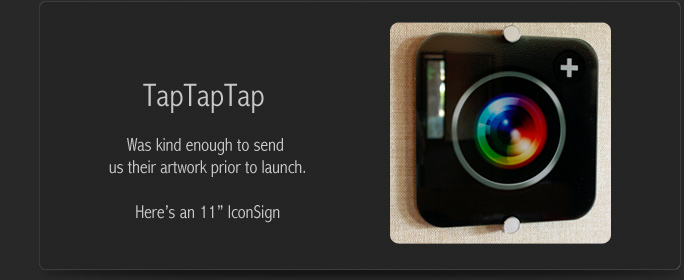 Welcome to IconSigns
Social Marketing Signs
Our Social Signs are top quality and are proven to increase check-ins and Likes
300 to 900% growth of Check-in's the results are amazing. We've tracked mutiple customers for 15 months with proven results, see for yourself.
Our $30 signs are the best ROI in the business.
Stunning Editions of Mobile Icons.
We produce high-quality art of your App Icons. Printed in reverse on Acrylic, IconSigns are stunning, rich editions your company will be proud to hang in your place of business.
Show your success stories with an Icon Sign in your lobby or office. Both prospects and clients will enjoy seeing Apps on your wall. Making a positive first impression is paramount and marketing Apps can be as difficult as marketing yourself.
Increase teamwork in your office by showing completed Apps, not just charts. Let us promote your image with an IconSign.
Now there is a beautiful way for retailers to start the "App conversation." It is a powerful reminder to shoppers about your App and marketing an App can be difficult. An IconSign is a terrific way to get the ball rolling.